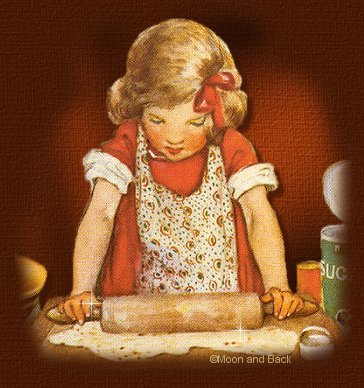 CARMEL NUT POUND CAKE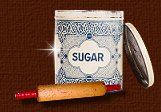 5 large eggs
1 cup white sugar
1 pkg light brown sugar
3 cups Swan's Down cake flour
1cup milk
1/4 cup Crisco shortening
2 sticks butter (softened)
1/2 tsp baking powder
1/2 tsp salt
1 Tblsp vanilla
1 cup chopped nuts
Preheat oven to 325 degrees. Line pan with
wax paper and grease both. Cream butter,
shortening and brown sugar until light and
fluffy. Add eggs, one at a time, beating
well after each. Sift together dry ingredients
and add alternately with milk to creamed mixture.
Be sure to begin and end with the milk. (This makes the
cake more moist.) Add vanilla and nuts.
Beat in well. Bake in large tube pan
for about 1 1/2 hours or until done.


This was handed down to me from my mother.